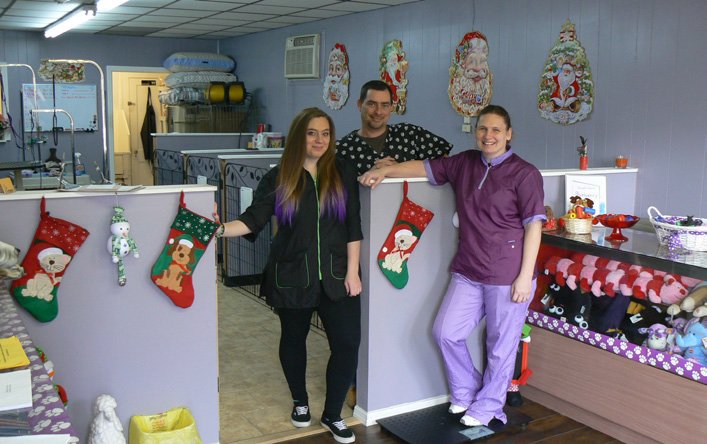 Chilltown pet spa is a full service pet grooming salon located at 447 Washington Ave Belleville, New Jersey, 07109. The groomer Jennifer trained at Nash Academy of Animal Arts and graduated in 2009. She has years of grooming experience.
Timothy is jennifer's husband he does everything except for grooming.
we are taking over Lenore's Canine Clippery a long term groomer in your community. From our family to yours, we apply the same degree of passion and compassion. We know that your pet is an important member of your family and it is our goal to make them feel safe and comfortable while in our care. We invite you to experience Belleville's most stylish, warm, and inviting pet experience.
We provide unique, skillful techniques for cats and dogs and differentiate our grooming by breed. Part of our grooming service is to check the condition of your pet's skin, coat, eyes, ears, and teeth. We will alert you about any identified symptoms of common medical problems, so you can consult with your veterinarian. An ounce of prevention is still worth a pound of cure.
Grooming is more than just fashion; it is essential to maintaining your pet's health. We offer the following grooming services:
Breed cuts or customized styles to your specification
Brushing out the coat
Bathing and conditioning
Manicures and pedicures
Ear cleaning
Anal glands express
and more
Our prices vary by pet size and coat condition, so please feel free to call us at
(973) 751-0342 and ask for an estimate for your pet